Titan Rising Now Kickstarting!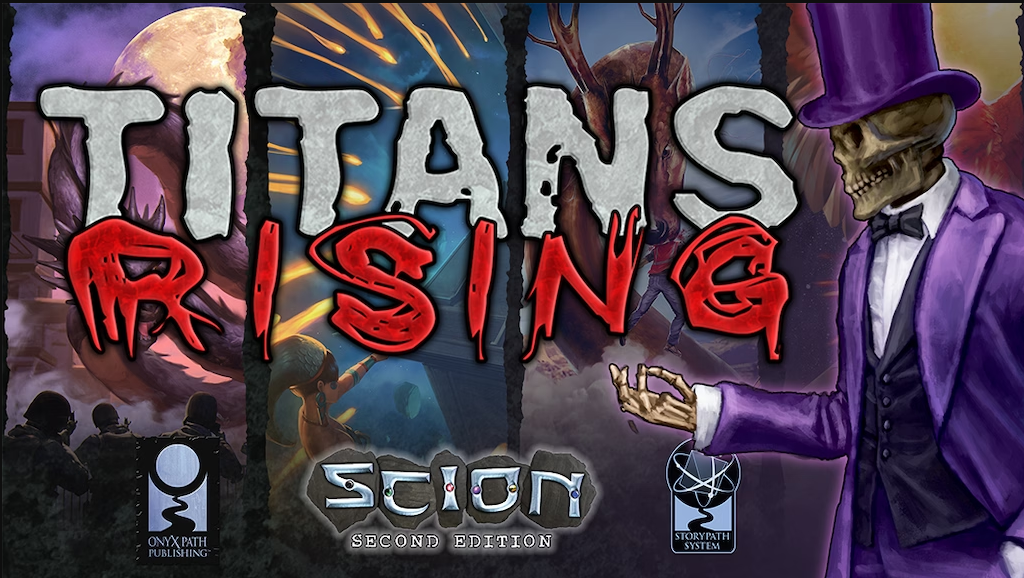 It's been a very busy summer and it's time once more to share another project from my friends at Onyx Path Publishing that I worked on! This was my first contribution to Scion and I'm thrilled with how the whole book came out. Working with the developers and the others writers was a blast! Check it out on Kickstarter now! Just a small contribution gets you access to the unformated manuscript.
https://www.kickstarter.com/projects/200664283/titans-rising-and-titanomachy-for-scion-2nd-edition-rpg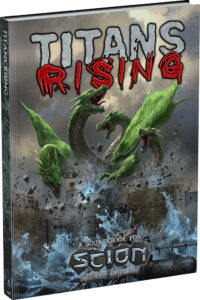 The First Titanomachy concluded millennia ago, with the Gods climbing over the shattered bodies of their foes to claim the thrones of the Overworlds. The defeated Titans lay buried beneath the World or imprisoned by the war's victors. But Titans have always lived by their own terms, and those do not include staying dead or in chains. One by one, Titans claw their way back up from their prisons and Underworlds. This time, they gather in shadows, growing in strength and numbers.

It is only a matter of time before the struggle between the Titans and the Gods lunges from the shadows, setting entire Realms ablaze and even spilling out into the World.

That time draws nigh.

Now is the time of Titans Rising.
Titans Rising builds on the foundations of Scion: Titanomachy, explaining the grand conflict between the Gods and Titans. It delves into the very heart of Titanhood, revealing that some Titans truly are just misunderstood and that conflict based on whom someone's parents are is problematic at best. The book presents Titanic Scions — not just as playable characters, but as heroes, despite their bitter conflicts with some of Scion's more established names, like Eric Donner, Yukiko Kuromizu, and Little Mao. Can your game's Scions repair the rift between Gods and Titans? How many Titans are better than their reputation and which Gods are worse than theirs? Whom can your Scions trust and whom must be destroyed once and for all?