Out Now: Rat in a Burning Cage!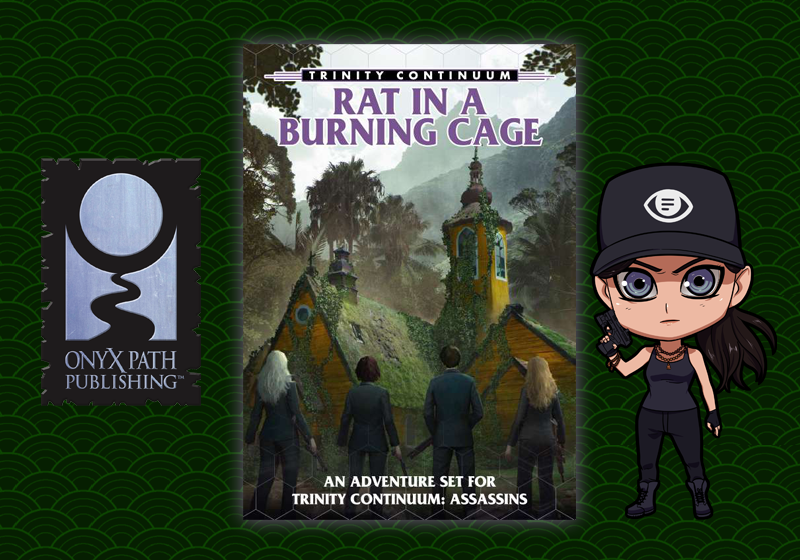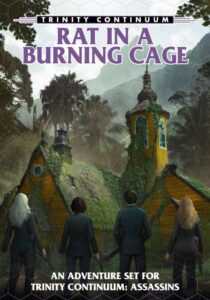 I'm happy to announce that my first solo adventure book from Onyx Path Publishing is now available for Advance PDF!
Now available in advance PDF from DriveThruRPG: Rat in a Burning Cage, a VTT adventure set for Trinity Continuum: Assassins!
Porvenir should be a sanctuary for those who dwell in the Shadow; a place for assassins to hide out, retire, and wile away their autumn years. This jungle town is far from the utopia it's purported to be. Someone has crossed a line in Porvenir, and it's for your assassins to pick up the pieces, even as every member of this Shadow community guns for you.

Rat in a Burning Cage is an introductory scenario for Trinity Continuum: Assassins designed to make its play easy and fun at in-person and virtual tabletops. Trinity Continuum: Assassins uses the Storypath System, provided in the pages of this book!

Rat in a Burning Cage includes:

Five playable characters complete with character sheets.
A story in three acts, perfect for a virtual tabletop one-shot or convention play.
Maps (both gridded and non gridded) and handouts for use in your virtual games.
Incidental sounds and music
Printable battlemap and handouts.
The complete TC Assassins Token set along with the 5 RMCs.
All the Masteries, Edges, and Storypath system mechanics you need.
More than a jumpstart, more than a PDF, there's a lot going on here to make your experience as rich as possible.