Review: The Horror Collection- Silver Edition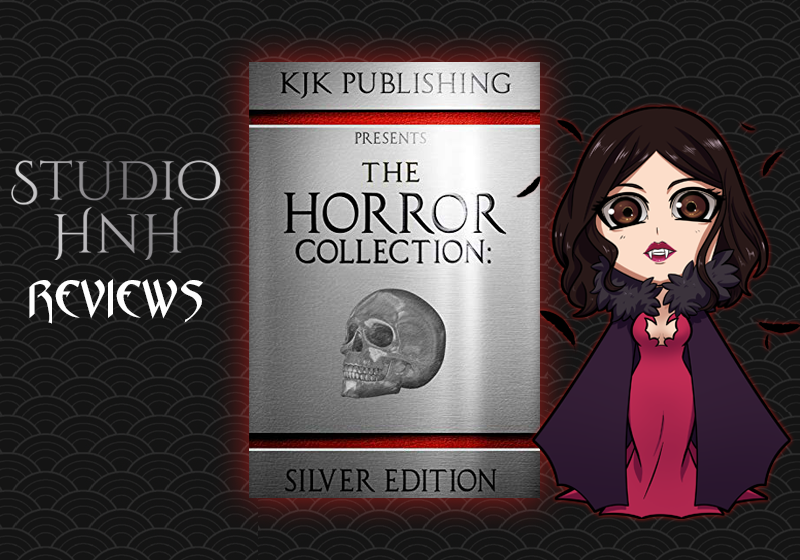 Genre: Horror Anthology
Pages: 100
Editor: Kevin J. Kennedy
Publisher: KJK Publishing
This collection was really fun. It collects 5 short stories with what I define as having a loose theme of "hidden truths". The Silver Collection runs the gambit of witches, ghosts, and unspeakable ancient horrors.
"Won't you open the door?" By Steve Stred – A strange curse plagues Ezekiel's family and he seeks closure before it claims him too.
"Hooch and Honey" by Kevin J. Kennedy – A broke teenager strikes out on his own and seeks employment from a group of moonshiners hiding a deeper secret.
"The blood-soaked branches of the Bullingdon family" tree by Lex H. Jones – A tree surgeon is hired to tend to an ancient tree with roots entwined in local legend.
"Death, She Said" by Edward Lee – A man with nothing left to lose meets a mysterious older woman with one last lesson.
"Forbidden Fruit" by Calvin Demmer – A group of poachers get lost on the Savannah and hear a strange drumming in the distance beneath a purple sky.
The Horror Collection: Silver Edition has a little bit of something for everyone looking for a diverse short collection to fill a couple hours of their day.
Many thanks to Kevin Kennedy for providing me a copy for a review.
4 of 5