Review: The Garden of Bewitchment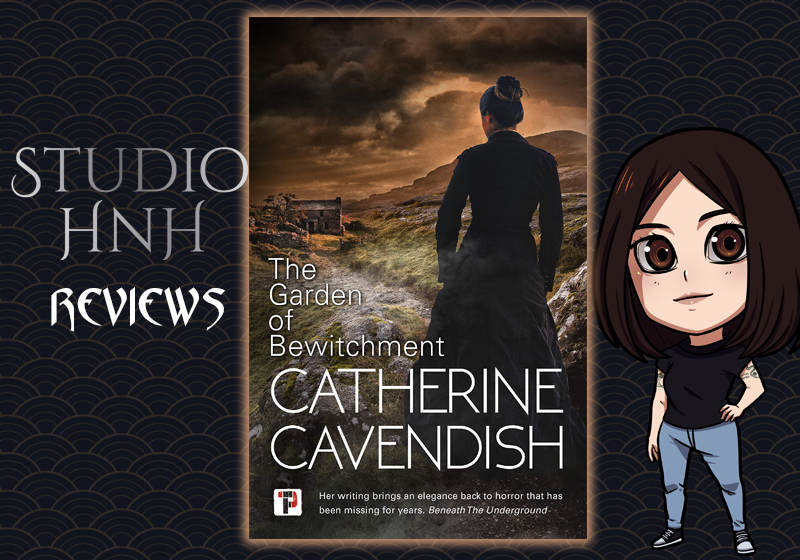 By: Catherine Cavendish
Genre: Horror
Publisher: Flame Tree Press
Pages: 288
Publication Date: Feb 20, 2020
Wealthy twin spinsters, Evelyn and Claire, have decided to move from their late parents estate to the moors to live a more quiet, private life than they did in Yorkshire. Their new home feels familiar but Evelyn can't place why. Something about the cottage unsettles her sister, Claire as she starts to talk as if she is being courted by the deceased Branwell Bronte. The aroma of whiskey and cigar smoke wafts through the house without explanation. But the true weirdness begins after Claire discovers a strange game called the Garden of Bewitchment in her bedroom.
With no idea of where it came from, its presence both entices and threatens the sisters as strange things begin to happen in the cottage.
The Garden of Bewitchment is a horror novel set in 1893 Yorkshire. Evelyn and Claire are authors inspired by the works of the Bronte sisters as they slowly piece together their shared literary universe with no real intentions of publishing but just writing to write. With this being a period piece, some of the dialogue feels a little heavy and unnatural, like Cavendish was emulating the Bronte sisters to which the sisters are the contemporaries.
Our introduction to the sisters and their daily routine is a bit slow until the subsequent discovery of the Garden of Bewitchment after their neighbor, Matthew Dixon recalls his frightful experience with the strange game as a child. The pacing of the novel goes into overdrive once we clear the inciting incident and then it just… ends. There were lots of questions unanswered that left me feeling conflicted. I had an inkling of some of the ending but I wouldn't say I saw all of it coming.
Claustrophobic and isolating, the atmosphere of the moors felt rainy and foggy even on the days in the novel that weren't raining. The Garden of Bewitchment was an interesting departure from the modern horror novels that I normally read. I'm interested in reading more encounters with the Garden of Bewitchment and the things contained within, which I felt that we didn't get enough time with.
Thank you to NetGalley for providing me with an ARC in exchange for a review and the Ladies of Horror Fiction Goodreads Reading Group with pointing me towards it!
4 of 5