Review: A Dangerous Curiosity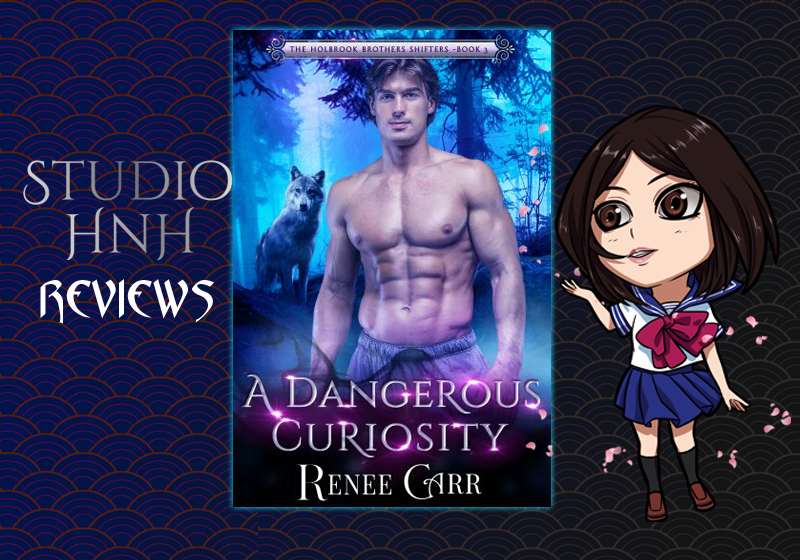 By: Renee Carr
Genre: Paranormal Romance
Publisher: Rose Pearson
Pages: 150
Publication Date: Jan 20, 2020
Brighton Holbrook and Lily Tucker are trapped in the shadows of their parents as the heir apparent of their respective businesses. They are ready to take on more responsibility but their parents aren't ready to surrender control. Both chafe under their parent's scrutiny.
When Brighton graduated college and returned home to take on the family business, working out of a closet under the technologically absent yoke of his father was not what he envisioned. His father's refusal to acknowledge Brighton's potential leaves him feeling isolated and bitter. His older brothers, once close, have closed off from him in the year following their marriages to their wives. He senses that Christian and Eric are keeping a mutual secret from him and might be avoiding him.
Unable to take on the family business, Lily has been refining her professional education in Southern Maryland. Her parents express their desire for Lily to take over but they aren't ready to retire yet. Instead, when Lily's grandmother needs someone local to her to take care of her, they send Lily off to be grandma's caretaker. Without much protest or fanfare, Lily heads out to Galena, Illinois to care for her grandmother.
Brighton's curiosity over a whispered conversation between his brothers at lunch draws him out to the middle of the woods which set his life and Lily's into a collision course into the world of the Galena Shifters.
A Dangerous Curiosity continues to follow the Holbrook shifter brothers in Galena, Illinois. I would like to take a moment to admire the ease of the Tuckers to locate, buy, and fully furnish a house within a block of Grandma's house for Lily.
I really liked our female point of view character this book, Lily is a nice change from Libby and . Don't get me wrong, Libby and Misty are good characters. They aren't damsels waving their fans waiting to be rescued but Lily is far more focused on her future and more independent than the others. I got a better sense of who Lily was without Brighton which allowed me to relate to her better. It makes me only look slightly sideways as she falls into the trope of being teased for being single.
Brighton, our male point of view character seems rather grounded. He's not really looking for love and he's mostly feeling the little brother syndrome. Both of his brothers got married and aren't spending as much time with him as they used to. The other Holbrook brothers found love so there's that family pressure to settle down, coupled with the need to prove himself as a capable businessman and adult.
Overall, the story moves quickly and we experience Brighton and Lily differently than the other Holbrook couples since this seems to be more themed about establishing your place in the shadows of those that came before. Christian and Libby's story felt more like breaking out of a rut while Eric and Misty's story was about second chances.
A Dangerous Curiositywas a lean, fast paced story that is filled with mystery. It feels like a sweet conclusion to the series but there is still room to continue. There are many questions still hanging in the air that I hope will be addressed if there is a next book. Paranormal romance fans should be able to consume this book in a few hours and savor the sweetness as they wait for the next installment.
My thanks to Renee Carr for providing me an advanced reader copy of Dangerous Curiosity for review.
4 of 5