Review: Finding the Wolf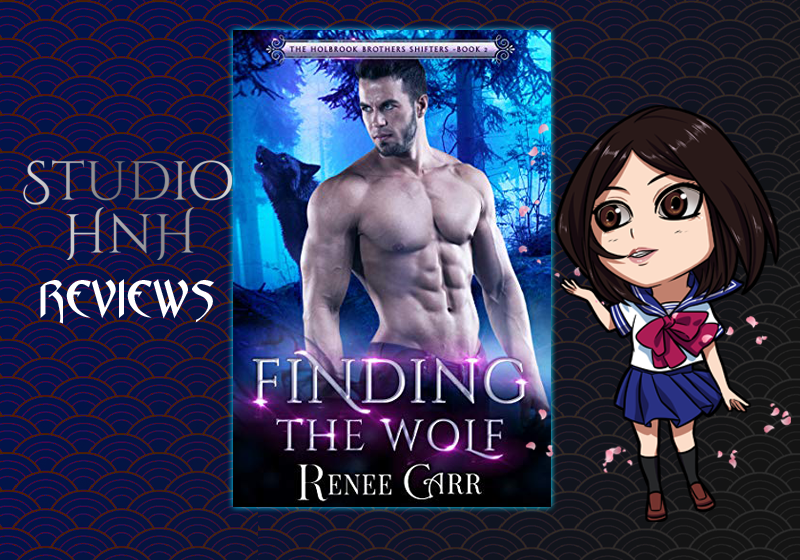 By Renee Carr
Genre: Paranormal Romance
Pages: 182
Publisher: Rose Pearson
Release Date: Dec 20, 2019
Photographer Eric Holbrook is in a rut. His high school sweetheart, Lizzie broke his heart and married his editor. He dreads going into work for fear of having to encounter her. To make matters worse, everyone in their small town knows.
When Eric catches wind of rumors about wolves in the forest, he decides that a picture of one of the wolves is the change he needs. He enters the night woods armed with his camera hoping to take the photograph that will change his life forever.
Sculptor Misty has returned to her hometown to escape the bustle of city life in search of a fresh start. The memories of her childhood and high school come rushing back. She laments that she never had the courage to confess her affection to her high school crush, Eric Holbrook, who was dating her best friend, Lizzie at the time. She ponders what Eric has been doing as she goes about her routine, teaching piano and sculpting.
Never in Misty's wildest high school fantasies did she imagine that a naked Eric would show up on her doorstep bleeding and babbling about wolves. Concerned for Eric's well-being, Misty invites him into her home and nurses him back to health. Can this be the second chance she was looking for?
Finding the Wolf continues the world building of Wild Temptations, focusing on the middle Holbrook brother, Eric and Eric's high school friend, Misty as this installment's alternating narrators. The story moves quickly going from Eric's and Misty's lives apart to them temporarily living together as Misty nurses Eric back to health. It's a short book but it retreads some of its exposition. For example, when we first meet Eric, he talks about Lizzie, their break up, and mentions her artistic friend, Misty. Then Misty tells her friend over the phone that Lizzie dumped Eric for his boss. And finally, Eric and Misty talk about how Lizzie left Eric for his boss. Since the book was so short, this sort of restatement isn't necessary.
Eric and Lizzie hit the same story beats that Christian and Libby did in Wild Temptations where the man goes into the woods and gets attacked by a wolf, then needs to be nursed back to health by the woman. I feel like a shifter's inner wolf gets stung by Cupid's arrow after he's scratched/bit which makes him fall madly in love with the first person he sees after his attack because after a handful of conversations, the two are in love. To be fair, this is a standard romance trope but this time, there was a pre-existing relationship to build upon, so it feels less out of left field.
Eric's wolf shifter timeline is fast tracked this novel. Misty like Libby, is frightened by her love interest turning into a wolf but quickly vows to help him uncover the mystery of how and why it all happened. If I saw a man into a wolf, I'd be a little freaked out. My other issue with this book is that Libby had an inkling of what was happening but didn't manage to convince Christian to go help and didn't insist on staying.
Continuing a larger world story line from the other book, the war between the dark wolves and Christian's pack is happening in the background. We don't get much progress on that story line so I am hopefully that'd change in the next installment. Overall, Renee Carr writes well and the characters are likable. The narrative while repetitive at times is still engaging. I look forward to seeing the war with the dark wolves spilling over as more of a focus in later books and I am curious to see how the last brother gets turned into a shifter.
There are a lot of questions to be explored, namely, how Eric is different from Christian since he was turned by a dark wolf and what the overall implications of this will be. Fans will be delighted as Carr once again delivers an upbeat romance about a newly turned werewolf finding love with the woman of his dreams.
I'd like to thank Book Sprout and Renee Carr for providing me an Advance Reader Copy of this book.
3.5 of 5 (rounded up to 4)