Review: Raging Moon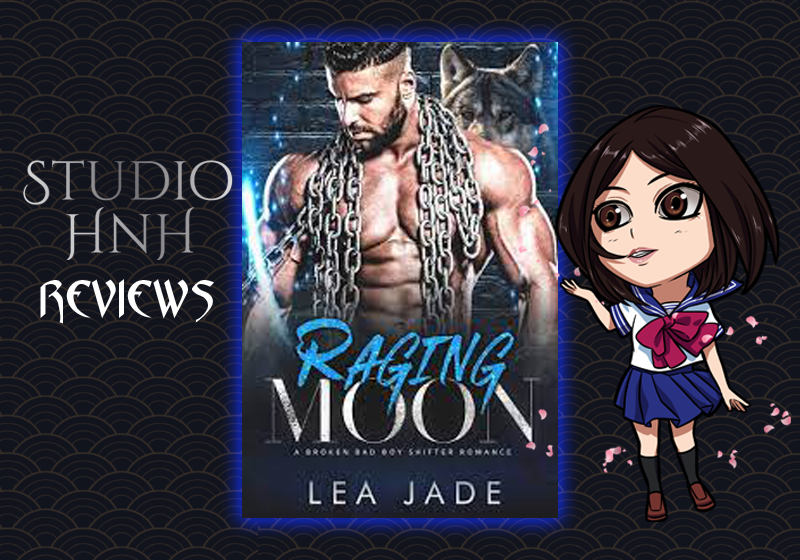 By Lea Jade
Disclaimer: I received a reviewer copy of Raging Moon through Black Jade Publishing.
Undefeated shifter cage fighter, Jake "Raging Wolf" Archer is trapped in a cycle of violence. He has no memory of his life before he stepped into the Lexington brothers' fighting ring, the Pit. His nights are full of blood and pain as he fights his opponents to the death. But something within Jake has changed, he isn't healing as fast as a healthy werewolf should. The Lexington brothers have brought in a medic, Jess, to care for him and Jake is yearning to touch her and have a life beyond the violence but all that work for the Lexingtons are their property. Jake's growing attraction to Jess is forbidden.
Jess Hunter is desperately searching for her missing brother, Dylan, who was forced to fight in the Pit and never returned. Her family and pack are shattered with both the loss of Dylan and the death of her father within the Pit. Jess has disobeyed her Alpha to investigate the last known location of her missing family members, the Pit. She is working undercover as a Pit medic to patch up their star fighter, Jake. The way Jake moves distracts her from her purpose, but she hopes that perhaps, this caged wolf holds the keys to solve her family's mystery.
The narrative of Raging Moon alternates between Jake and Jess in first person present tense so you always know what either person is feeling at a given moment. I appreciated that Jess was actively doing things throughout the entire book as she investigated her brother's disappearance. I disliked that there was more telling rather than showing on some of the more profound breakthroughs. But the main female acting intelligent and assertive in her desires despite being a submissive omega is always good.
There was a parade of different shifters, but we only really understand the wolf shifter dynamics. The dragon shifters, Eric and Xavier Lexington are the main antagonists here since they own everyone's debts and control this society. It wasn't made clear WHY the different packs had to offer up their members for the fights, just that if you were sent to the Pit that you disappeared or died.
I am assuming that Jake was in the Pits for 7 years but aside from being a fierce fighter, hot and totally in love with Jess, we don't have much motive for his interactions with Jess. She's hot and he wants to make her happy. He doesn't have much agency since he has resigned himself to the fact that the Lexingtons own him and can do whatever they want with him. His only understanding of his relationship to the Lexingtons is that he owes them a ton of money and 10 million would easily clear his debt to them. We don't get an impression of what the debt is for or why it is so stupidly high. But he's fighting to pay it off at $25,000 a fight which seem to be weekly… for 7 years. Maybe Romanian dragon shifters charge higher interest rates than mobsters?
But I digress. This book delivers on all the promises made in the official synopsis.
"…dark, paranormal romance filled with suspense to keep you on the edge, because who doesn't enjoy a forbidden, fated-mates romance story with a sizzling, happy ever after."
Hot people getting involved with each other.
Dark. – Talking human (shifter) trafficking; forced servitude; forcing people to fight to the death for the amusement of the crowd; a whisper of a threat of sexual violence (there in no non-consensual though).
Forbidden. – Jake isn't allowed to get involved with women that work for the twins and Eric wants to bone Jess too.
Happy ending with no cheating – Yup.
I found "Raging Moon" engaging and easy to read but it's sweet fluff. There is some substance but it's not a heavy read so great for a pick me up.
4 of 5