Koi Kaze Volume 3: The Decision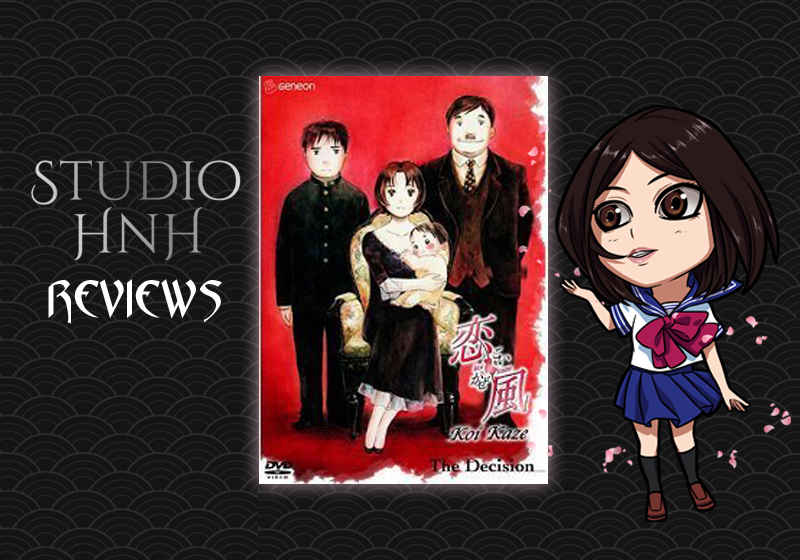 By: Kimberly Godwin – October 11, 2005
This article was originally posted on PlanetExile.com
The confusion between our love struck siblings, Koshiro and Nanoka, finally comes to several moments of clarity in the final volume of Koi Kaze . Koshiro decides that he cannot go on pushing Nanoka away when he does want to hold her close and moves out, leaving all of his friends and loved ones confused about the sudden change. Koshiro still desperate to maintain a sense of propriety and remove himself from temptation makes Nanoka promise him to never see him again. The move and the promise make Nanoka and Koshiro pine away for one another; although, Nanoka sneaks about and tries to catch a glimpse of him.
The DVD features three versions of the ending; as well as, a cute short called, "Bears' Mini Theater" which has Nanoka's and Koshiro's bear "acting" out the main ideas behind each episode of the series. I was a little disappointed that the extras for this series has been very minimal and have only been consisting of different versions of the opening and ending animations.
This final volume maintains the same standard as the rest with wonderful storytelling, compelling voice acting, and character depth. The ending is not only sweet but also satisfying, and leads to a whole realm of possibilities of what could happen after the curtain falls. Koi Kaze has been an enjoyable, although disconcerting series to follow but I'll miss Nanoka and Koshiro.
Rating: 4 out of 5