The World Below crowdfunding launches Oct 17!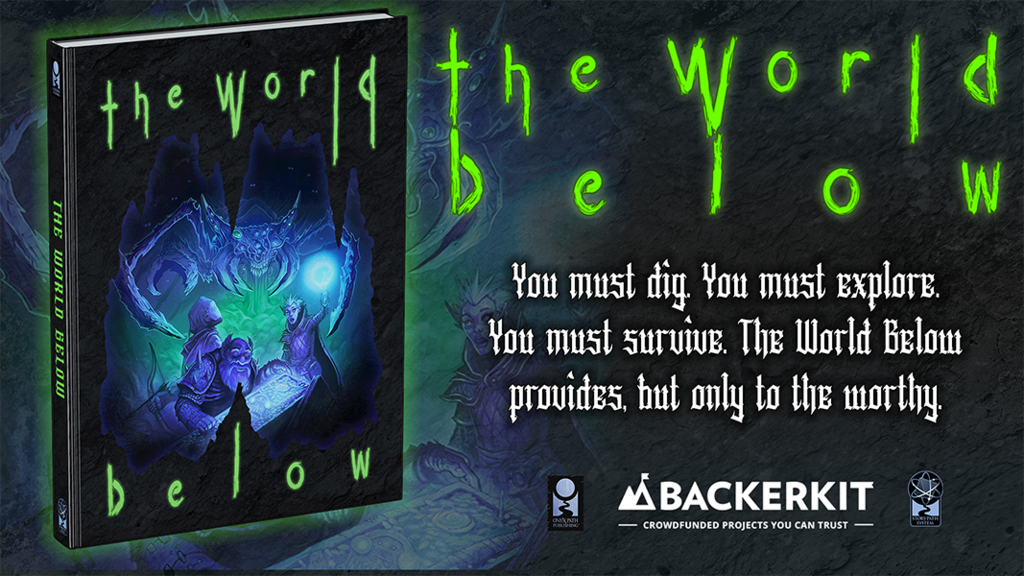 I worked on this new dark fantasy / horror table top roleplaying game with Onyx Path Publishing and it's Backerkit crowdfunding campaign is going live in 7 days! Ed Greenwood of Forgotten Realms joined us on this project. Check out the link to get notified when the campaign goes live!
https://www.backerkit.com/call_to_action/54398275-2051-426d-bc77-f9880cc52ff8/landing
Also
Touching the Abyss is now running it's SFW chapter of the Devil on Webtoons. Check it out there if you prefer to read your comics on an app!
https://www.webtoons.com/en/canvas/touching-the-abyss/list?title_no=903682
Rat in a Burning Cage is now available in Print on Demand Format from DriveThru RPG!
Buy a copy here: https://www.drivethrurpg.com/product/450371/Rat-In-A-Burning-Cage-An-Adventure-Set-for-Trinity-Continuum-Assassins?affiliate_id=1686942