Review: 13 Reasons for Murder: Philistines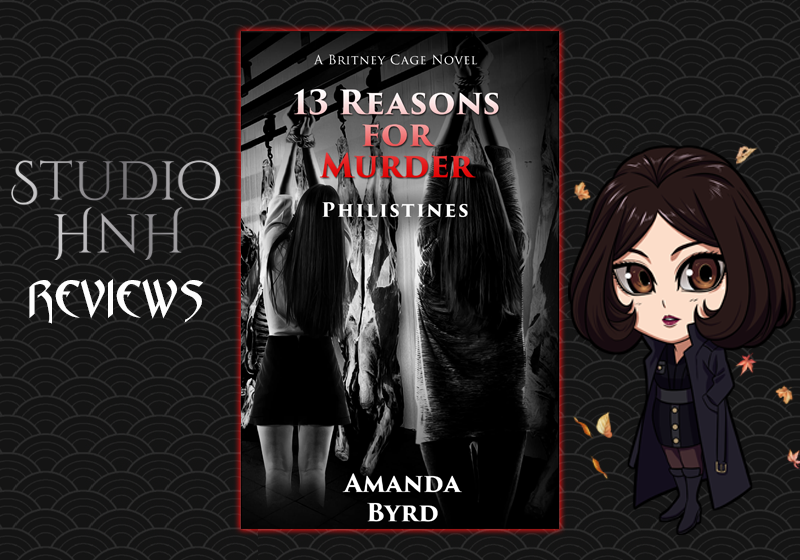 By Amanda Byrd
Genre: Thriller
Publisher: Blacksheep Press
Pages: 180
Publication Date: March 23, 2020
Will Britney be able to kill more than one person this time?
A pair of sisters have run afoul of Britney in her favorite hangout spot.
She calls them Philistines: disdainful to other cultures, intelligence, artistic values. Ignorant to other people at all. Rude party night neighbors.
While planning their murders, Britney draws another stalker of her own, and has more love-life drama than she ever wanted.
Can she refocus and take care of all of these problems and still manage to remain undetected and free? Or will her new stalker win this game?
Oh Britney, what are you doing? You're getting too involved with people… Breaking your own rules…
Ah yes, Britney is back! She's expanding her temp business to a second location- broken up with her police officer boyfriend who was suspicious of her. And she's getting attached again. Her targets are rude sisters but even though hunting them and preparing for the kill is her obsession, she's trying to deal with her personal life and all of the emotional dangers of letting someone in. Especially when someone who seems like they know her from before appears in her life and starts to muscle in on her seemingly perfect life.
So how much of the life is an illusion fabricated by our unreliable narrator? This is really the first book we've seen some of Britney's mask start to slip. I'm looking forward to getting caught up on this series as we're starting to see more of who Britney might have been before the series began.
Once again, thank you to Amanda for sharing this fun series with me! I look forward to the others.
4 of 5