Review: Wild Temptations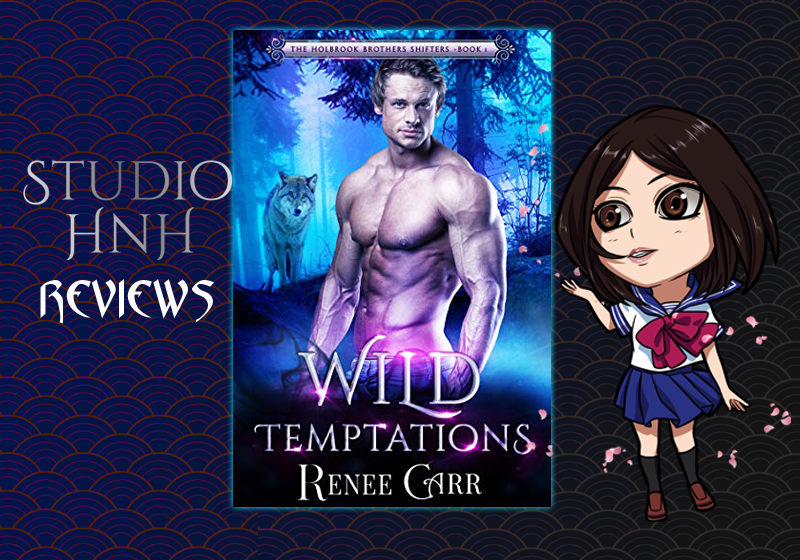 Pages: 182
Genre: Paranormal Romance
Release Date: Nov. 20, 2019
Christian Holbrook and his two brothers are celebrating their little brother's graduation from Graduate school by indulging in the family tradition of a fishing trip to Apple River Nature Preserve for the weekend. Things go from great to bad when Christian wanders into a cave and is bitten by a large wolf. It's strange since there are no wild wolves have been extinct in Apple River for generations.
Libby is a workaholic nurse in Apple River's Emergency Room. She's taking on every shift she can and going home to take care of her wheelchair bound mother. She has buried herself in work to deal with the pain caused by her father's disappearance when she was a child. She won't abandon her mother by opening up her life to new people. Her girlfriend says she needs to slow down and find herself a man to share her life with. Her mother wants her to stop hoping for her dad to walk back into their lives and move on with her life. Libby isn't ready to move on.
When Christian is rushed into her Emergency Room, Libby loses her sense of self as she nurses her handsome patient back to good health. Together, Christian and Libby grasp the red string of Fate that has bound them together and start a relationship. But can their developing love withstand the danger of Christian's inability to understand and control his newfound ability to turn into a wolf?
Wild Temptations tells the love story of Christian and Libby by alternating first person chapters between the two. Both feel like regular people just trying to live their best lives before Ms. Carr hits them with the inciting incident.
I appreciate that the main conflict of this isn't some big bad wolf to be defeated but rather dealing with the trauma that comes with a major medical diagnosis or accident. It's change that's the enemy. Christian must find a way to accept or cope with what he has become and how it clashes with his old life before the accident.
This is set up well for sequels. There are a lot of questions left to be answered. Bloodlines, magic, packs, and a brewing war are things teased that I hope I will see come to fruition. Wild Temptations was my introduction to Renee Carr's work and I look forward to reading more.
I am disappointed that we don't see much of his old life outside of a lunch date with his little brother, Eric, once he's out of the hospital. We get told about his store and his family but we only see it with how he interacts with his brothers at the beginning of the book.
Libby takes the news of what Christian is a lot easier than I expect any person to. If my boyfriend turned into a wolf, I would have a lot of questions and concerns. Especially as a nurse, once I learn it's like a transmittable disease that was triggered by a bite.
4 of 5 stars
I received a free copy of this book via Booksprout and am voluntarily leaving a review.